904 EAST TRUITT ROAD, CHILLICOTHE | PEORIA COUNTY IL 78 - AUCTION - SOLD
Property Details
Address:
904 East Truitt Road
Chillicothe, IL 61523
Coordinates:
40.923970 / -89.578390
Price Per Acre:
$9,512.82
Dale Dunn: President & Founder | Managing Broker - MO | IA | KY | KS | WI | TN / Broker - IL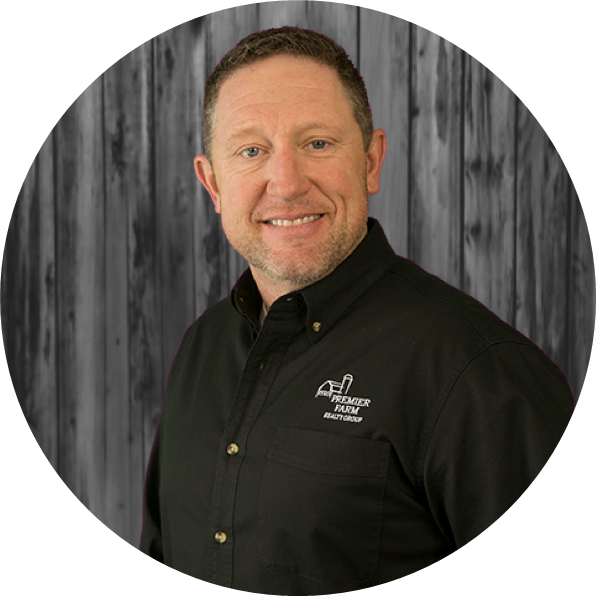 * Required
Contact Managing Broker
Preview Dates - Wednesday, June 29, 2022, 5:00-7:00 pm & Sunday, July 10, 2022, 1:00-3:00 pm
If you are looking for a world class hunting property in central Illinois, we may have just what you are looking for.
Located 4 miles west of Chillicothe, this 78 +/- acre tract lays perfectly to consistently harvest mature whitetails. The area in and around this farm is largely timber, so the holding power of this area is high. Not only is the deer density high, but there are approximately 460 acres that either border this farm or are very close that do not allow hunting. What that means is a buck can grow old, and an old buck in this part of the country can be a mega giant!
There is 15+/- acres of open ground that create nice areas for food plots. The timber has not been harvested in over 30 years, creating the possibility of a timber harvest to help ease the cost of ownership. The various species of oak that are scattered throughout the farm consistently provide a good mast crop for the deer and turkey.
In addition to the land, there is a partially completed 6500 sq ft home on the property located off of a hard road. The home is a 4bedroom, 4 bath with a possible 5th bedroom above the garage. It has brick siding, two furnaces, central air, hot water heater and a wood burning furnace to provide basement floor heating for those central Illinois winters. The kitchen is equipped with a reverse osmosis filtration system. And let's not forget that there is also a small, stocked pond a short distance from the house for the new owner's enjoyment.
Land Specialist Opinion
At first glance, this property certainly catches the eye of any hunting enthusiast. Large blocks of continuous timber with small fields surrounded by security cover are what great hunting farms are made of. Two water sources are found here that provide water 365 days a year. Combine that with adjacent no hunting areas that border the property and serve as sanctuaries for all types of wildlife, and you have an ideal hunting property.
Let's take these initial thoughts a step further as to what it might take to make this farm exceptional!
With access being from the north, approaching stand sites on southerly winds is not an issue. With that in mind, I would make the northernmost open area the harvest plot! I would recommend planting grain (corn/beans) in this plot and overseed with turnips/radishes during the late summer to increase the food source. I would focus stand sites on the eastern side of the areas to take advantage of prevailing westerly winds. Be very careful approaching this area on northerly winds – with exception being cold frosty mornings when the pressure is jerking your scent in the air. One might also consider a well-sealed box blind to hunt this plot on northerly winds. As you hunt the property, you learn how the deer approach the plot, but the aerial tells me to be careful on northerly winds.
The open fields to the southeast could be a big key to the success of this entire property. I think one has to consider a destination food plot, or plant warm season grasses such as Indian or Big Blue Stem. Because of the high deer density, I might lean towards putting in as much food as possible, but one can never have too many bedding areas. If it's bedding, a stud will live here! If it's a destination plot, he feeds here! Approach with caution!
The large timbered ridge that comes in from the northeast will be utilized by cruising bucks to scent check for does bedded on the sides of that ridge. I would suggest handing stands on the high structure to intercept those cruisers and take advantage of high pressure and prevailing winds.
In closing, one cannot emphasize enough the significance of the no hunting areas around this property. Properties situated near areas like this can grow and hold true giants. Combine this with the genetics that Peoria County is known for, and this property is a real winner!
Peoria County 78+/- is located approximately 25 miles from Peoria, 65 miles from Bloomington, and 150 miles from downtown Chicago.