15351 WAYNE ROUTE E, LOWNDES | WAYNE COUNTY MO 1710 - PENDING
Property Details
Address:
15351 Wayne Route E
Lowndes, MO 63951
Coordinates:
37.155200 / -90.239500
Price Per Acre:
$3,250.00
Chris Gier | Charlie Carter: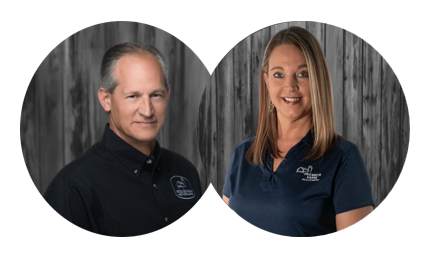 * Required
Contact Managing Broker
Welcome to Know-nut'N Ranch! This is an exclusive working cattle ranch property with revenue-generating ability from day one of operation! It's also a property that could be easily converted to an equestrian ranch.
It has a little bit of everything to offer from mountainous elevation variances of 240 ft from the many mountaintop ridges to the bottom creek pasture and hay fields. This is a spring-fed water property with year-round live water creek flow. Running through the property and also along the northern parcel borders, Bear Creek provides for over one mile of creek ownership on both sides and over 1/2 mile of additional shared creek border. With no public access upstream, it provides a total of approximately 1.5 miles of paradise. The waterway has excellent summertime floating potential and great smallmouth and largemouth bass fishing. The ranch also has 19 ponds scattered throughout the property in the various pastures for cattle access, some of which are spring sourced. Because of this, a rancher never has to worry about the lack of water for cattle. The property has approximately 50% of its landscape in pasture and the other 50% in mixed timber and creek bottoms.
Cattle Capacity
There are numerous fenced pastures that the current owner rotates for grazing and hay production, along with others that are exclusive to hay production or grazing. The cattle capacity is approximately 300 head for this property, however, they currently run between 250 and 275 head in a given year.
Hay Production
Hay production ranges between 800 and 1,000 bales annually depending on rain or drought seasons. Most of the hay is harvested from the designated main creek bottom fields. These fields (that may briefly flood out from time to time) add much-welcomed nutrients to the soil.
Fencing and Cross-Fencing
Most of the property is fenced and cross-fenced with greater than 112,000 feet or 21 miles of overall fencing. The ranch is also equipped with a number of cattle pens, chutes, and a weight scale. There are a number of additional feeders, additional grain bins, and miscellaneous machinery on-site that are not included, but available for possible purchase by the Buyer (if so desired).
The property is also easily accessible with paved State Highway access at various points along with many trails throughout the ranch.
This ranch features many functional structures including a beautiful homestead setting on the highest elevation of the property:
• The country (interior cabin-style design) home is the perfect retreat to unwind after a long day on the farm. The home was built in 2014 and consists of 2,000 sq ft of living space and a total of 4,000 sq ft under roof. Throughout the home, the walls are covered with finished pinewood, which gives it more of that rustic vibe you look for in a country home. It also features an open-concept layout and has been well cared for by the current owners. The exterior features an attached carport, a covered front porch, a covered rear deck, and a walk-out basement. There is even a safe room too!
• There are 2 Hay Barns: a 70' x 80' that holds approximately 480 round bales of hay, located in the main house and cattle chutes; and a 70' x 64' that holds approximately 384 round bales. Both are equipped with open 15ft side sheds for covered storage.
• There are three cattle pens on-site with loading chutes convenient for herding cattle. The main one is located behind the large hay barn by the house featuring a weight scale mounted on concrete.
• There is also a repair and maintenance shop with living quarters. At 40' x 60', the shop provides for sheltered interior equipment maintenance needs and living quarters with similar interior finishes as the main home to house ranch hands and guests.
• There is a Horse Barn – at 38' x 40' that contains five stalls.
• There is a Beef Barn at 24' x 24' with a 6' covered porch, which was built for the purpose of a retail meat storefront. It holds two removable walk-in freezers that are not included but could be purchased separately. There is also a rough-in/unfinished bathroom that is currently being used as storage. This structure could very well be used as other living quarters with the bathroom buildout completed.
All of these property features (along with the 112,000 plus feet of fencing) provide for an added improvement value estimate of over $749,000.
Not only is this a cattle ranch, but also a premier deer hunting property. With 11 elevated deer blinds strategically located throughout the property, hunters have an opportunity to harvest a trophy! There are designated food plot areas too, and plenty of water to attract those large Southern Missouri whitetails!
The current owner generates approximately $20,000-$25,000 in revenue dollars annually for approximately 17 hunters that come through over an 11-day period during hunting season. These included deer blinds and the revenue-generating opportunity are just another added value this property offers.
There are also natural springs located all throughout this ranch. The flows are continuous at varying rates, but even still moving in periods of drought, providing a year-round water source for livestock throughout the many pastures on the property.
There are also a number of beautiful bluffs and even some caves located on the property which have been known to be shelters for wildlife and other critters.
The property also carries a uniqueness of history behind it as the TRAIL OF TEARS NATIONAL HISTORIC TRAIL is documented as running through this property from the mountain ridge on down to, and along the Bear Creek waterway.
During the winter of 1838-1839, it is estimated that some 15,000 Cherokee Indians were transported by foot and wagon train through this exact property which later became known as the Trail of Tears. Many hundreds perished due to illness and starvation along the way. Still visible to this day, one can clearly see where these trails ran through the ranch here in the Ozark mountains.
A final noteworthy attribute of this ranch is the breathtaking views from the six mountain tops that look through the vast valleys below. The landscape is serene with the peaceful sounds of nature in these majestic Ozark Mountains.
Because this is an operating cattle ranch, showings are by appointment only for pre-qualified buyers. Contact Land Specialist Chris Gier at 573-510-3160 or Charlie Carter at 573-317-6698 for more information and to arrange your private tour!