190 WOODSIDE RD, OAK RIDGE | CAPE GIRARDEAU COUNTY MO 40 - AVAILABLE
Property Details
Address:
190 Woodside Rd, Oak Ridge, MO 63769
Oak Ridge, MO 63769
Coordinates:
37.465108 / -89.780644
Price Per Acre:
$12,225.00
Chris Gier: Land Specialist - MO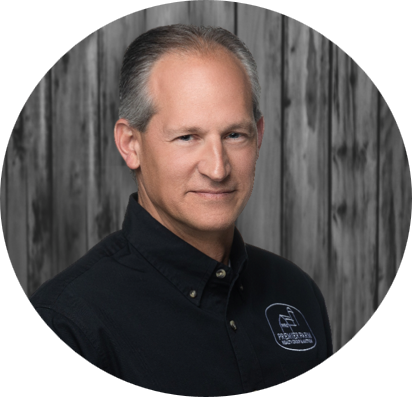 * Required
Contact Managing Broker
This is a Cape Girardeau County Missouri property that everyone seems to want these days. 40+/- acres of privacy and seclusion just a short drive to Jackson located within the coveted Jackson School District.
This little piece of someone's paradise is located directly off paved state Hwy B just three miles north of Millersville, MO. While mostly timbered, this property is tucked back in the woods from the main road with a private gravel road (buyer-owned) leading into it providing for that privacy and seclusion of quiet country living.
As you enter the main property, there is a park-like mowed grassy area clearing scattered with tree shade canopies from above, and a small homestead on the hillside to the left that could be used as a main residence or even a guest home. With some tree excavation, there are several possible build sites for the buyer desiring to build, as the majority value of this property will be in the land. With a little vision, the timbered area behind this grassy area could be easily excavated for a dream homesite or even on the elevation above and behind the current home extending the drive up the hillside on the highest elevation of the acreage. So, in all, there are plenty of options to work with on this site.
Other structures include a detached 40x40 shed/shop that provides for functional garage or storage use. It features 12' ceilings and a concrete slab floor. The owner designed it with 4' footings to support the installation of a two-post vehicle lift which was never installed. It has dual automatic (10' x 10') insulated garage door bays and, a double French-style door that opens to the rear for airflow in the summertime for that shop or garage mechanic enthusiast. The shop was intended to be completely insulated. It is partially finished at this time.
The elevation variance on this property is 100ft from top to bottom providing for some really good off-road recreation fun on the trails. The current owner has cleared and maintained approximately 1.2 miles of trails that wind through this property.
Property attributes are plentiful on this wooded acreage featuring a wet weather creek system that runs through the north end of the property with slab rock and numerous waterfall areas when the water is flowing. Some deeper pockets hold water and make for a good natural water source to attract and support wildlife. There is also an area containing some small natural bluffs that meander through the area and hold some significant water during periods of heavy rain. The current owner says it is a beautiful sight to see when the creek is flowing!
There are several valleys on this property with wet weather creek areas. They remain dry most of the time but carry water in periods of rain and run-off. Some of these areas could be excavated and a potential pond created.
There is an area in the woods on the far west of the property that has a bowl-like formation and appears as if it could be an old sandstone sinkhole that possibly formed hundreds of years ago - a unique notable area of the landscape more than anything.
There is another valley that runs through the woods on the southeast section of the property. It has some unique rock drop-offs throughout. One area that's worth mentioning is an A-Frame bridge that crosses over a small gorge where the water flow has cut through the rocks below.
Deer hunting is also outstanding on this property as numerous whitetails have been harvested here over the years. The owner has provided many photos., some from trail cameras and others of deer mounts from the property. There are also a couple of deer stands on-site. Imagine walking out of your homestead a short hike away to set up in a deer stand on your very own property! There are also longbeard turkeys that travel through the area as well as lots of small game including squirrels and rabbits.
In all, this is an outdoorsman's paradise that lies in an exclusive, secluded, and private setting in your own backyard and is one you've got to see for yourself.
Contact Land Specialist Chris Gier today at 573-510-3160 for your private showing!