WAYNE COUNTY MO 420 - PENDING
Property Details
Address:
0 County Road 224
Hiram, MO 63951
Coordinates:
37.172985 / -90.260372
Price Per Acre:
$3,571.43
Chris Gier: Land Specialist - MO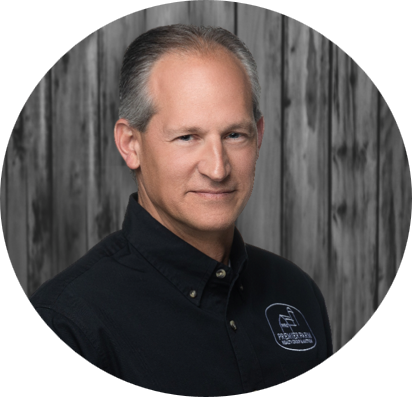 * Required
Contact Managing Broker
Bear Creek Ranch is one of those properties that rarely come available throughout a lifetime and is often passed on through generations. However, for a moment in time right now, this 420 +/- Acre nature preserve-like property is available for private ownership! An exclusive hunting and recreation property with a rich history like no other!
Running along the inside of the property border and flowing south to north, Bear Creek in the Ozark Mountains of Wayne County Missouri is a paradise that has it all! Because this is a private, non-public waterway throughout the entire property with no public access from upstream, the Buyer owns an approximate 1.15-mile length of Bear Creek! The creek is spring fed and excellent for floating. Fishing is great as there are very good numbers of native smallmouth bass that inhabit its cold spring waters.
A second creek (smaller in width and water volume as compared to Bear Creek) runs west to east across the landscape. It is known as Andy's Creek which crosses underneath the county roadway and flows into Bear Creek. This is also a spring-fed creek as you can see from its cold clear blue waters.
The property also has several fresh-water springs, bubbling up from the ground. The main spring is lined with natural watercress and flows into the main 6 Acre Lake located at the center of the property. This lake provides a marshy bottom that attracts much wildlife with a great deer population, turkey, and waterfowl that move through the area.
Another lower-volume spring in the mountains bubbles up from the surface and feeds a small 1.1-acre wooded mountain lake. This lake is tucked back into the mountains surrounded by trees and appears to have some beavers that have taken up residence from the look of the beaver dam.
The 3.6 Acre Lake located furthest north on the property is loaded with mixed natural vegetation and lily pads. It provides for some really great fishing that holds what we are told are some big largemouth bass and catfish. This is also a waterfowl favorite as well as the main lake.
Along with the three lakes, there are numerous small caves, approximately 46 Acres of bottom-ground fields for hay production, and approximately 265 Acres of mixed timber. There is an elevated deer blind located in the farthest south field that provides a 360-degree view of the area.
More attributes include an abundance of hillside bluffs and creek bluffs with elevation variances of over 240ft from top to bottom. Bear Creek (while navigable) at normal levels does flash flood during periods of extremely heavy rain and still shows remnants of an old mill from the 1800s. While mostly eroded away, and iron salvaged for scrap during World War I, there is one single cog that still stands alongside Bear Creek.
The property is also known to have resident Missouri black bear in the mountains that frequent the creek (thus the name Bear Creek). There are also visiting mountain lion, wild boar that roam the area, and home to bobcat, and fox species.
While the hunting is great and wildlife plentiful, it's really the historical significance that makes this property so exclusive.
THE SPANISH TREASURE
Stories told by the local old-timers have it that there is a lost Spanish treasure buried somewhere along the county road bluff ridge. Remnants of past excavation attempts are apparent today, but the treasure appears to remain elusive. Some locals speak of possible 18th Century Spanish explorers frequenting the area, but there is no documented evidence that suggests such. Whether truth or lore, it sure is intriguing and reasonably plausible as it was always the waterways and adjacent lands that saw the early European exploration. So, left to one's imagination, anything is possible!
TRAIL OF TEARS NATIONAL HISTORIC TRAIL
Dating back to the 1800s, when then U.S. President Andrew Jackson signed into law the "Indian Removal Act of 1830", in the years following, the Federal government began to round up the Eastern Woodland Indian Tribes of the Southern Appalachian Mountains and transport them west of the Mississippi River into Indian Territory, which is now known to us today as the State of Oklahoma. During the winter of 1838-1839, it is estimated that some 15,000 Cherokee Indians were transported by foot and wagon train through this exact property which later became labeled as the Trail of Tears. Still visibly identifiable to this day, one can clearly see where these trails ran through Bear Creek Ranch in the Ozark mountains. This exact path and trail have been validated through a U.S. Congress-initiated feasibility study funded in the 1980s, finalized and recorded by the National Park Service, and signed into law in 2009 as a National Historic Trail.
With everything Bear Creek offers, it sure would make for a great private hunting and fishing club or recreational club property. With its exclusivity and abundance of offerings, it provides activity opportunities for just about anything outdoors.
It's evident that Bear Creek Ranch is certainly a rare gem. Anyone can buy a unique recreational property, but only a select few outdoorsmen will ever be able to privately own something of Bear Creek's significance and rich history. Once you come and tour Bear Creek Ranch and see for yourself all the nature it has to offer, or simply walk in the footsteps of history, you too will be captivated and humbled by its natural surroundings.
Don't miss out! Contact Chris Gier today to schedule your own private tour of Bear Creek Ranch.