ST. FRANCOIS COUNTY MO 315 - SOLD
Property Details
Address:
Pendleton Road
Farmington, MO 63640
Coordinates:
37.714142 / -90.470969
Price Per Acre:
$2,825.00
Adam Mikesch: Vice President | Managing Broker - MN / Salesperson - MO | WI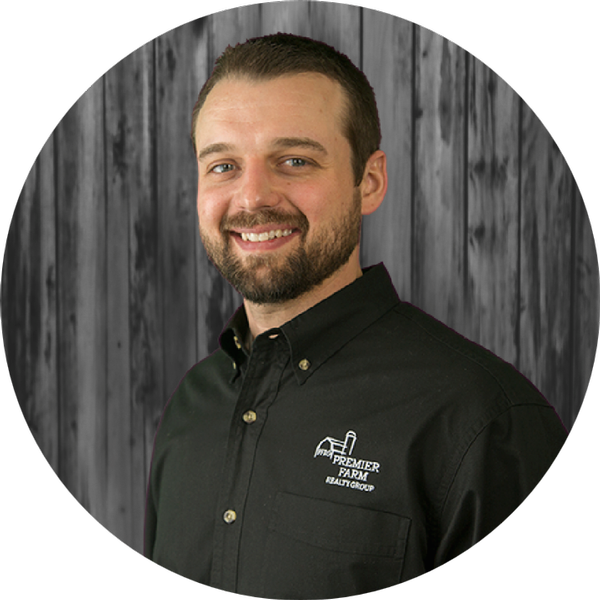 * Required
Contact Managing Broker
This diverse 315+/- acres has excellent potential for many different uses. It is located in SW St. Francois Co, Missouri just a few miles south of Doe Run along Pendleton Rd. This farm has been owned and operated by the same family for multiple generations. It has been used for many things over the years including row crops, livestock, and most recently hay production.
The property has primarily level to gently rolling terrain with Doe Run Creek traveling right through the center. This year-round creek system is an excellent source of water for a livestock operation, especially since it evenly splits the quality 70+/- acres of mixed grass pasture areas. The pastured areas are fenced and cross fenced as well as free of briars, brush, and saplings. There had once been an old homestead on the property and the old home has since been removed, but the existing barn still stands and was recently utilized for a 75 head cow/calf operation just two short years ago. This farm is very well maintained and immediately ready for continued use from a livestock perspective.
There is appropriately 245+/- acres of timber; some of which is marketable. There had been a 16" @ DBH and above select timber harvest conducted in 2012. The timber is equipped with a series of UTV trails that need zero attention; they are wide, clean, and clear for travel.
The recreational opportunities on this tract are literally endless! There is wildlife sign at every corner; numerous whitetails were observed upon each visit preparing the marketing materials. There has been extremely limited hunting pressure in the past which will attribute to plentiful opportunities from the stand or ground blind. There are numerous sites that would make great food plots alongside the areas that may be put back into row crop production, used for livestock and/or hay, all of which providing a sustainable income stream and food source for the wildlife that call this farm home.
The remainder of this family farm, which is also available, is immediately across Pendleton Rd. and consists of 243+/- acres, a 1,900 sq. ft. home built in 1993, multiple outbuildings, a 1.25-acre pond, 2 creeks, approximately 90 acres of pasture with the remainder in timber. There is also an option to purchase the last piece of major equipment the family has to offer which is a 2012 John Deere 6430 Premium with CVT transmission, loader, bucket, 15' batwing mower, bale spear, and pallet forks if desired.
Call Land Specialist Adam Mikesch for your own private showing!