Chris Gier | Charlie Carter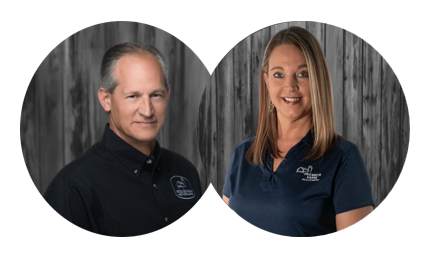 Chris
Chris is a unique Land Agent with significant business knowledge and over 30 years of experience. In his prior career, Chris built and successfully managed his own company for over 20 years which was targeted for acquisition and sold. Over those years, he gained real estate knowledge through property development for his own commercial and personal investment interests. The enjoyment of the outdoors and evaluating land use is the reason Chris chose this specialty as a second career so that he could have an impact by assisting others the same in achieving their goals. Whether a client is a Buyer or Seller, Chris has lived that experience himself. Clients can rest assured that Chris not only has the understanding to help guide them but more important the overall experience to serve them well.
Chris resides in Southeast Missouri on his own family legacy farm property developed by himself and his wife. He has three grown children and greatly values family and faith. He enjoys hobby farming, tending to the property, construction, carpentry, hunting, fishing, golf, and snow skiing. Clients can expect high-level communication, responsiveness, attention to detail in their dealings, and a full-time focus on their transaction. A Missouri native and educated Mizzou business school graduate in Marketing, Chris has a professional friendly and outgoing personality, is hard-working, and thorough in his work. He welcomes you to reach out for a no-obligation consultation and experience his commitment.
Charlie
Charlie was born and raised in a small town in Southeast Missouri, Wayne County. She graduated from Greenville High School and attended Three Rivers College before marrying her high school sweetheart Wes, who had enlisted in the US Army. Military life was definitely an adventure for this small-town girl, who had barely been out of the state of Missouri; however, it was an adventure that she was ready to embrace.
After their travels enabled them to experience the busy city life of Washington DC, and the amazingly beautiful island life of Hawaii, the couple finally settled into the rich-in-history town of Gettysburg, Pennsylvania, where they lived for 20 years. "Gettysburg will always be our home away from home. We have made some great memories there and even greater friendships." During the majority of her time in Pennsylvania, Charlie worked for a multi-discipline engineering firm.
Upon Wes's retirement from the government, they felt the time was right to follow their heart back to their roots. In early 2019, with their English Bulldog Louie in tow, they moved back to their hometown and bought some land where they currently reside and raise cattle. "We had a plan once we decided to move home and stuck with it. When you love the outdoors, having it at your disposal is heaven on earth. Having your own property and being able to hunt, fish, raise livestock, ride your side-by-side or just sit and watch the sunset is priceless. This is why I decided to pursue a career in real estate, so that I can provide others the opportunity to achieve this same dream."
Aside from real estate and raising cattle, Charlie also enjoys writing. She recently became a published author of her first children's book. "This was definitely such a fun and exciting experience that I am anxious to start on my next one." She also operates Lost Creek Market during the spring and summer months and dabbles in photography.